Welcome to our page!
Our motto is "More movement, less pain". With our products we would like to help in sport and physical therapy especially those who want to achieve a quick and drug-free healing.
In our product range you can find different types of kinesiology tapes, cross tapes, sport tapes and additional products, like tape sprays or scissors. We offer our products in good quality and price. As the exclusive Hungarian importer of Nasara kinesiology tape, we offer this product particularly in a good value price.
More Hungarian and foreign hospitals, health centers and sport teams are among our partners. We offer preferred pricing in case of larger order.
Be our partner and ask for special offer! info@physiotrade.hu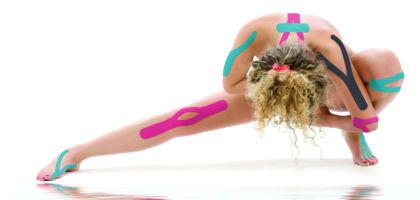 About Nasara kinesio tape
Nasara kinesiology tape is a non-medicated cotton that you apply to your body wherever it hurts. The tape has a very specific elasticity built into the weave pattern of the cotton fabric, which mimics the elasticity and thickness of human skin. The material is made of high-grade 100% cotton with a 100% poly-acrylic adhesive. There is no latex in the product. It's made in Korea.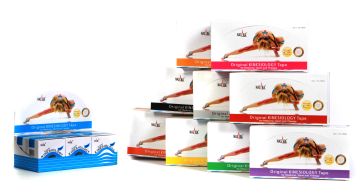 For what kind of problems can it be used?
Kinesio taping is an effective method for the treatment fresh injuries and also chronic pain. It can be applied successfully for sport injuries, back and limb pain, post-operative rehabilitation. The aim of this method to facilitate the body's natural healing process while allowing support and stability to muscles and joints without restricting the body's range of motion.
Why do I choose this model?
Quick help in pain relief, shorten the recovery period;
Widely used (sport injuries, back and limb pain, post-operative rehabilitation)
Drug-free, it doesn't contain any chemical substance;
Water-resistant and breathable and can be worn for 5-6 days;
Made from a special elastic material, similar to human's skin;
Easy and quick to apply, strong adhesion, durable
Good quality, DOSB and DAASM international classification;
Wide range of colours;
Special prices for large orders.